Adding Clients is Easy in the Pro Admin Dashboard
Sign in to your Dashboard
Go to the Admin Tab
Click the + button
Send email to the Client.
When Client accepts and confirms, the account is created.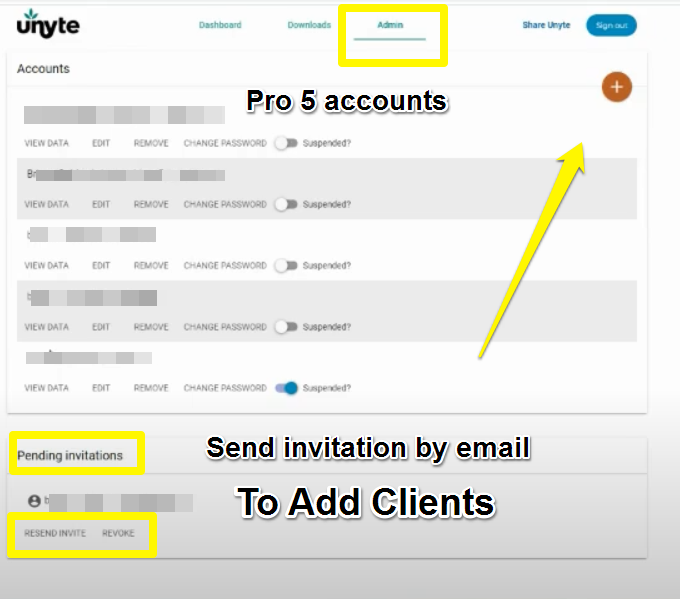 NOTE: if you have a Pro 5 Subscription, this means that you will need to Suspend (temporary, no loss of data history) or Remove (permanent, loses data) a Client if you have the maximum of 5 clients currently active.
NOTE: see article, Best Tips.